Here's a short tutorial of how to format video clips for some cell phones. Specifically, this covers how to make a very low quality movie that will play on phones like my Nokia 6820.

First, I had to figure out what size to make the video. To do this, I used the camera in the phone to record a short movie and transferred it to my Mac via BlueTooth. Then, I opened the movie in QuickTime Player and pressed Command-I to get info on the file. This showed me that it was a 128x96-pixel movie at about 7 frames per second. To make a similar file with iMovie, just load up whatever you want in the timeline. select it, and choose 'Share' from the 'File' menu. (Note: your clip can only be about 50 seconds long. I think the limit is the phone can only store 512k clips. However, it can hold several such clips.) Export to QuickTime, choose 'Expert Settings' from the dropdown menu, check 'Share selected clips only,' and click 'Share.'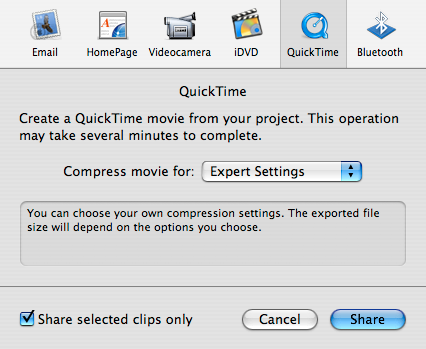 Set your video settings like this...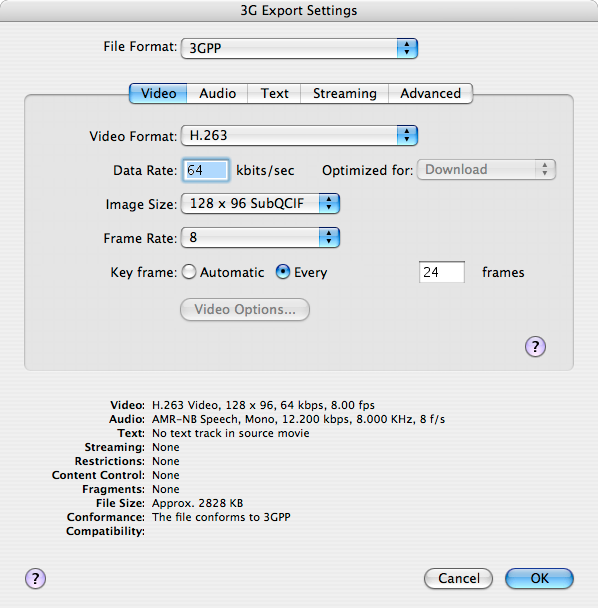 ... and your audio settings like this...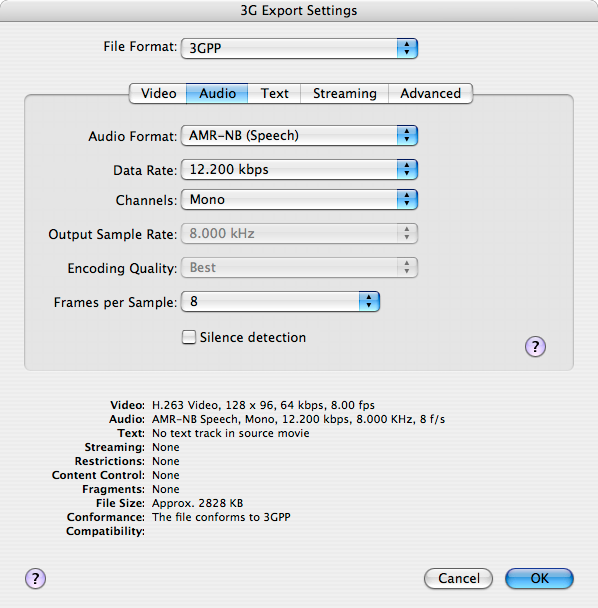 And then just use BlueTooth to move it back onto your phone, and you're all set!